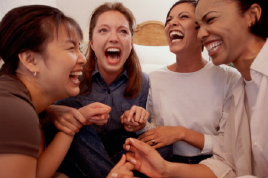 There is nothing worse than knowing that you have been taken for by a resources out of integrity. 
And there is nothing greater than receiving that referral that you couldn't thank for enough because the resource was about quality and integrity!
Its' important that you help to share your review of resources that are out of integrity and those that are in integrity.  For some, its the only justice you'll ever get.  Its about us protecting each another and steering ourselves towards those providers that operate under integrity.  Here, you get to have a voice and here you get to be heard!
AMONG THE TOP REVIEW WEBSITES: Post Your Reviews and Benefit from Others Experiences
Schools
Here in the online Simple Serendipity Community, you don't have to do all of the research.